Duck End Farm Kennels bath and groom all the boarding dogs that have ticked the box for bathing and grooming.
For all other grooming requirements and for non-residents then please contact Lucy from Wash & Groom.
Contact details below.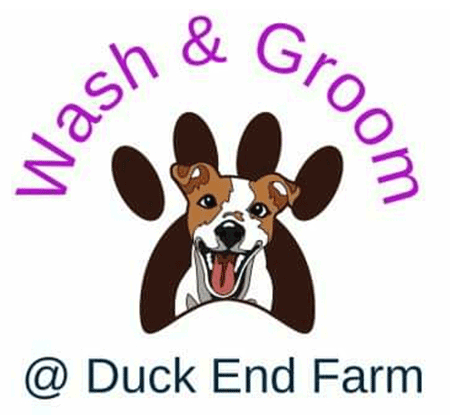 DOG GROOMING SERVICE
Let us pamper your best friend
City Guilds Qualified
Full grooms, puppy grooms and hand stripping
De-matting, nail clipping and ear cleaning
Dog cologne and treats
We are right next door to Duck End Farm Kennels and Cattery.
T: 07515 943823
E: duckendwashandgroom@outlook.com
Find us on facebook: washandgroom
Opening Monday to Friday
Appointments only.
Duck End Farm Kennels and Cattery
Holders Green
Lindsell
CM6 3QH